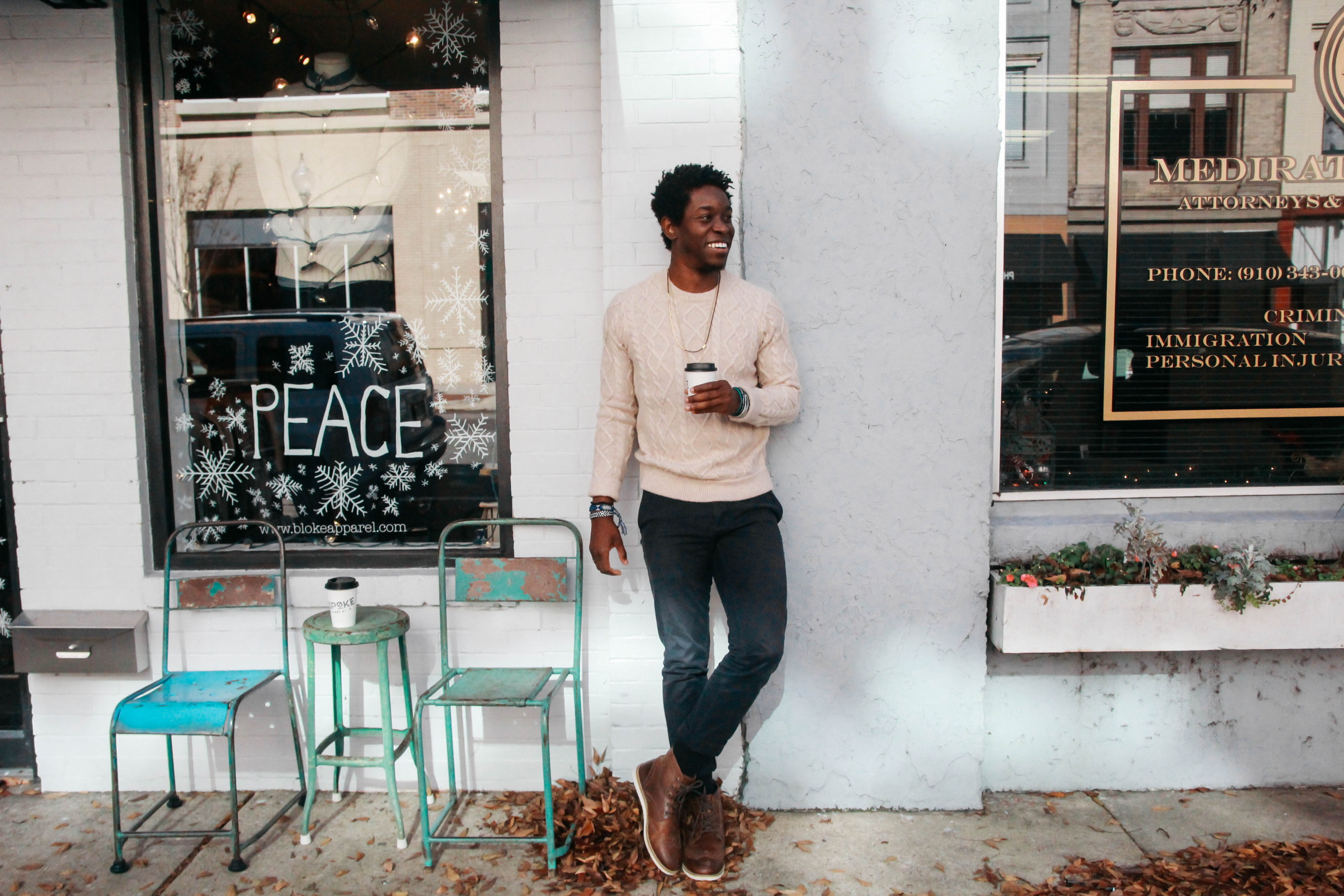 On My Trip to Wilmington, NC...
I was fortunate to have an opportunity to get together with the creatives behind the brand Half United and actually talk, laugh, eat, and chill.
It was an amazing experience centered around their brand and the forging of new friendships.
We had discussed putting together an Instagram Collaboration for some time, and when the day finally came, we all made the most of it.
Quite fitting that two of the pieces they wanted me to model were friendship bracelets.
Also, big shoutout to Bloke for sparing their sweater for these shots.